! -- The Matrix Market --> <! -- Generated: Wed Sep 22 13:33:41 US/Eastern 2004 -->

Matrix NOS1: Lanczos with partial reorthogonalization
Finite element approximation to biharmonic operator on a beam with one end free and one end fixed. 80 elements with 3 DOF per node.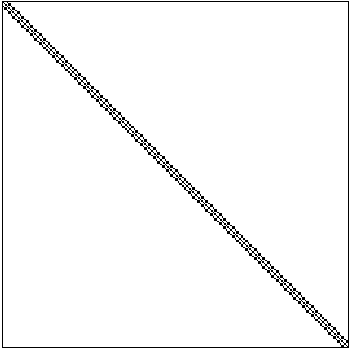 [ about structure plots ]
---
The Matrix Market is a service of the Mathematical and Computational Sciences Division / Information Technology Laboratory / National Institute of Standards and Technology.
[ Home ] [ Search ] [ Browse ] [ Resources ]
Last change in this page: Wed Sep 22 13:33:41 US/Eastern 2004 [Comments: ]