Tools for Evaluating
Mathematical and Statistical Software
Mathematical and Computational Sciences Division
Statistical Engineering Division
---
The purpose of this project is to improve the reliability of mathematical and statistical software products by providing reference data and computational results that enable objective evaluation of algorithms and software by developers and users.
---
Project Components
The approach best used in the development and dissemination of test data for mathematical and statistical software is dependent upon the particular problem domain and target audience. As a result, we have selected three focus areas that characterize different domains in order to explore their differing requirements. Within these areas we are developing expertise, performing relevant research, and building services using modern communications media such as the World Wide Web.
---
Related NIST Resources
---
Personnel
Project Champions
Project Staff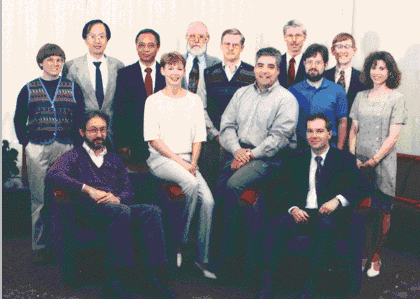 Last change in this page: September 23, 1997.