Fern Hunt Receives Arthur S. Flemming Award
June 2000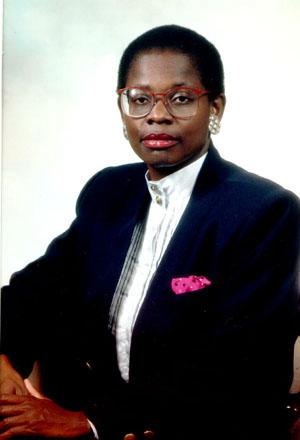 Fern Y. Hunt of the ITL Mathematical and Computational Sciences Division has received the prestigious Arthur S. Fleming Award. Hunt was recognized for a sustained record of fundamental contributions to probability and stochastic modeling, mathematical biology, computational geometry, nonlinear dynamics, computer graphics, and parallel computing. Hunt was also cited for the impact of her work in her extensive close collaborations with scientists and engineers seeking to apply these developments to diverse problems of scientific and technological interest. Examples include flow in complex geometries, modeling of micromagnetic devices, study of optical reflection, image rendering in computer graphics, and visualization of genetic sequences. Hunt's was also cited for her outstanding dedication to the mathematics profession. She has been a mentor and leading proponent of careers in mathematics for students at the high school, undergraduate, and graduate levels, especially for women and minorities.
Established by the Downtown Jaycees in 1948, the Flemming Awards honor outstanding federal employees. More than 500 individuals have received the award to date. Nominees include any career federal employee with no more than fifteen years of government service. Twelve separate awards will be made in three categories - scientific, administrative, and applied science. The program is sponsored by George Washington University and Government Executive Magazine.
Hunt received the award on June 8, 2000 at the 51st annual Flemming Awards ceremony and banquet which was held at the Cosmos Club in Washington, DC.