Large Sparse Matrices
---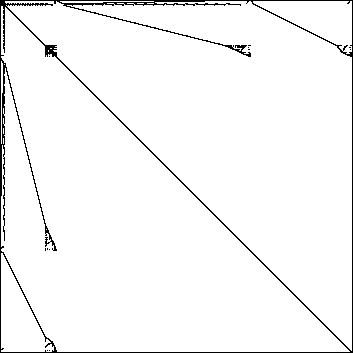 17758 x 17758 matrix from computer memory circuit design at Motorola with 99147 nonzeros (0.03% full). Structure plot (right) displays dots where nonzeros exist.
Development of efficient algorithms and software for this problem is an area of intense research interest.
Success of algorithms depend on sparsity structure as well as numerical values.
Need for examples representative of real applications to be used as basis of comparison.
---
[ Previous ] ... [ 0 ] ... [ 1 ] ... [ 2 ] ... [ 4 ] ... [ 4 ] ... [ Current ] ... [ 6 ] ... [ 7 ] ... [ 8 ] ... [ 9 ] ... [ Next ]